Fly Cup Catering 250 art challenge
31st May 2018 to 1st February 2019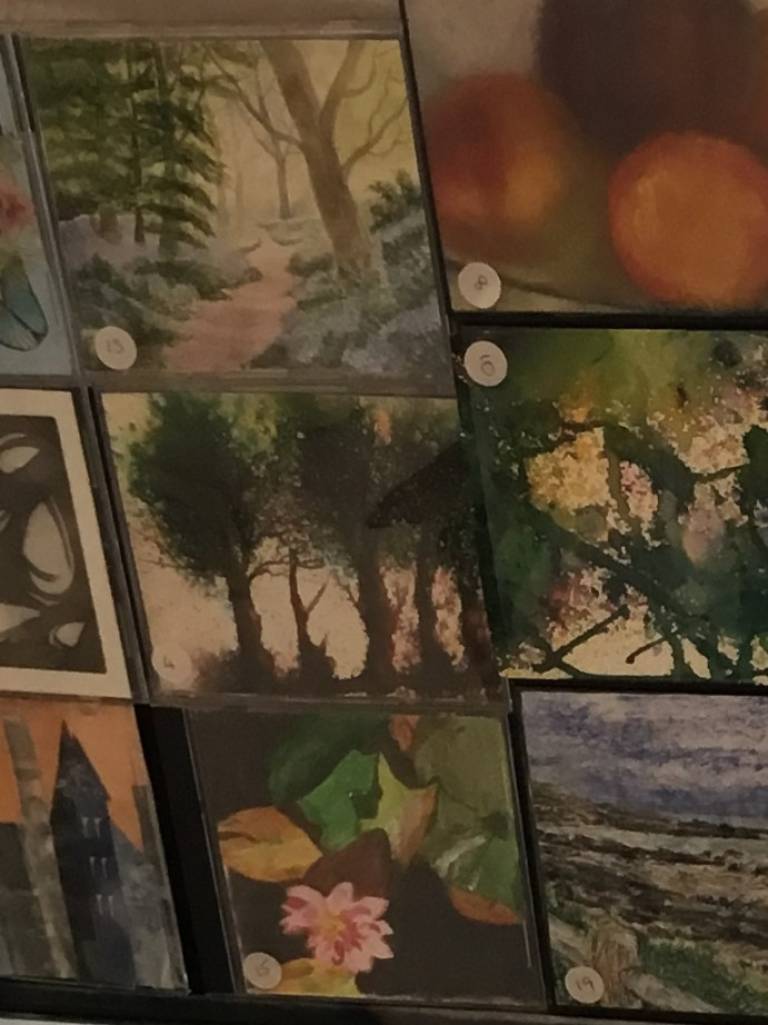 The first draw took place on 1st July.  New pieces are on display and we are still welcoming artists submissions for future draws.

We are looking for artists to support a fundraiser for Fly Cup Catering who are an Inverurie based charity which provides training and employment opportunities for adults and young people with learning disabilities.  FlyCup has seen much success and grown rapidly but in order to be sustainable they need to purchase and extend their current premises at a cost of £250,000.  Fly Cup have launched the 250 challenge, a fund raising campaign to help them reach their target.
The CD Art Challenge forms part of this campaign.  Artists are asked to submit a small artwork which will fit inside a CD case or wraparound DVD case.  The CD case is 14cm x 12cm and the DVD case is 27.5cm x 18.2cm
Art works should be unsigned on the front with the artists details concealed within the CD case.  The work will be displayed at The BlueRoof and sold by silent auction with a minimum starting bid of £25 and the winners being declared monthly.  All money raised by the auction will go directly to Fly Cup Caterings 250 campaign.
Please contact the gallery if you are an artist who would like to participate.  CD and DVD cases are available either from Fly Cup or the BlueRoof.